1
Open Extension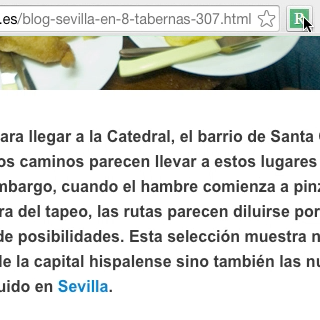 Use from any web site,
or upload your own texts.
2
Click to Translate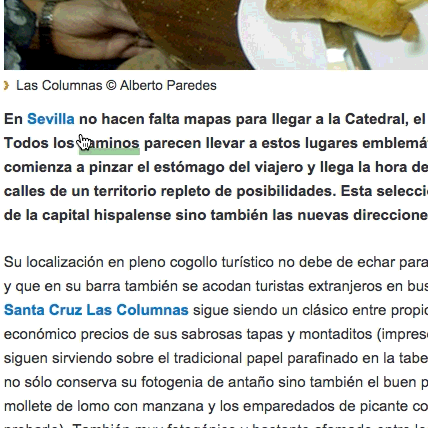 Translate words and phrases.
3
Practice Flashcards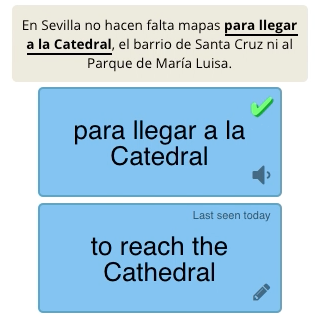 Learn words in context.
4953
users have translated
589602
words from
13285
texts
People Are Talking
Readlang is probably my top resource now for learning new languages. Whenever I don't feel like studying properly, I can just read an article in a foreign language and enjoy it, without having to worry about looking up words that I don't understand. It makes reading in a foreign language a much quicker and more enjoyable experience!

Readlang is one of the best language learning tools I've ever used. It is especially good for helping you get past the beginner levels of a language and into the intermediate and advanced stages.

It is difficult to give something that is so young a five star rating, but this is already one of the best sites (along with stuff like Anki, Memrise, "X"Pod, Duolingo, LingQ, etc.) around for this and it is only getting better.

I love being able to upload videos from YouTube and sync the lyrics to them [...] And, the ability to instantly have words that I click on made into flash cards (that can be exported to Anki) is great, too. This site has so much to offer. :)

This is one of the most fantastic language learning tools I have ever encountered. I can progress quickly through a book I've never read, and more importantly, it's enjoyable [...] and it serves as a great set of self-made index cards.
Pricing
Start on the free plan, which may be all you ever need. To intensify your learning and support development of the site, upgrade to premium.
Free

$0

$5 / month

Number of flashcards
Unlimited
Unlimited
Word translations per day
Unlimited
Unlimited
Phrase translations per day
10
Unlimited
Start Free
Account
Learn
More
Free
Unlimited flashcards, unlimited single-word translations, 10 phrase translations / day.
Premium
Unlimited flashcards, unlimited single-word translations, unlimited phrase translations for only $5 / month.
Supercharge your language learning today
Thanks for installing our Chrome extension!
Visit any web page in the language you are learning, and use the Readlang extension to help read it.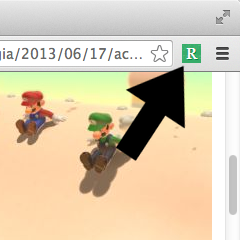 Looking for websites to read now?
Read suggested web-sites